Dermal Fillers in Nashville, TN
Fillers add volume to areas of the face that appear sunken, hollow or creased. These products are highly advantageous for patients who have experienced facial atrophy (fat loss), or for those with thin lips or depressions under the eyes.
Many people come to Nashville Cosmetic Surgery wanting to restore a youthful and rested look to their appearance but don't know which injectables are best for them That is what our Experts are for. NCS Expert Injectors can help you choose the right injectable or combination of injectables to fit your rejuvenation needs, We use a wide array of injectable fillers like JUVEDERM XC, JUVEDERM VOLUMA XC and Restylane in combination with Botox and Dysport to reduce fine lines, deep folds and wrinkles, restore volume and add a subtle lift and contour to the lips, nasolabial folds, and lower eyelids. These options allow you to rejuvenate your look without having to take time off from your busy schedule.
Nashville Cosmetic Surgery offers daily injectable filler appointments for women and men who want to stop by for a refreshing wrinkle treatment. To get started, you can request a consultation online or call us at 615-321-1003.
WHY COME TO OUR OFFICE FOR YOUR INJECTABLES AND FILLER?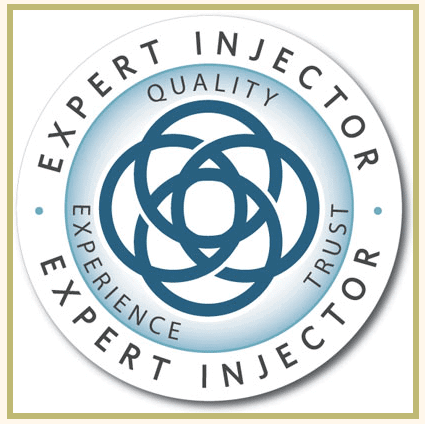 These days, injections are offered on every street corner, however, every "street corner" injection will not always give you the best results or desired corrections. The best results are the ones that are not easily noticed by others.  If you can look at some one and tell they have been injected, then chances are it was not done by a well-trained and artful injector.
Dr. Griffin, with more than 15 years experience with injecting, is one of the few physicians in the U.S. qualified as an expert injector. In fact, of the 1.2 million doctors in the nation who are legally allowed to perform injectable treatments like BOTOX, Juvederm, Voluma, and Restylane only 7% are qualified by the ExpertInjector program.
Nashville Cosmetic Surgery is a credentialed ExpertInjector office, meeting stringent criteria for this certification.  Always look for the ExpertInjector seal before getting your injections.
EXPERIENCE COMBINED WITH ARTISTRY
At Nashville Cosmetic Surgery, you will benefit from an injectable plan designed personally for you. The injectable consultation is free and allows you time to discuss your concerns, goals and options to achieve your desired result.  The goal of achieving natural injectable results for each face requires a unique blend of artistry and science, and staying abreast of all the latest injecting techniques. Working under the direct supervision of Dr. Griffin, our Clinical Nurse Injectors have trained closely with Dr. Griffin as well as with accomplished experts in cosmetic injectables.  This expertise shows: our patients routinely comment on the light touch and fabulous results.  We promise you will never leave our office looking unnatural or over-injected.
Earn points for your JUVEDERM, VOLBELLA, VOLLURE and VOLUMA injections at Nashville Cosmetic Surgery through the Allē Program.
Allē is the only program that rewards you with points to redeem toward instant savings on Allergan facial aesthetic treatments and products, such as:
JUVÉDERM® Injectable Gel – JUVÉDERM® Injectable Gel is a hyaluronic acid filler that restores volume and fullness to lips, facial wrinkles and nasolabial folds.
JUVÉDERM VOLUMA™ XC – This hyaluronic acid filler is the only FDA-approved product to treat age-related volume loss in the cheeks and the mid-face.
Restylane® – Very much like JUVÉDERM, Restylane® in Nashville, Tennessee is a hyaluronic acid filler that restores volume to reduce wrinkles and augment lips.
Restylane® SILK – Just like the other members of the Restylane family, Restylane Silk is a clear gel formulation of hyaluronic acid — a sugar that is naturally present in your skin.  The unique particle gel formula, along with an ultrafine needle designed for improved accuracy, helps give you softer, more precise results — just what you need for a natural-looking smile.  Learn more about this product.
RADIESSE® – RADIESSE® improves deep nasolabial folds, augments cheeks and areas of facial thinning. It also rejuvenates hands by replacing lost volume. Visit RADIESSE.com for more information.
OTHER OPTIONS
Injectable fillers are not for everyone. For some people, BOTOX Cosmetic and Dysport may be a better choice. With BOTOX Cosmetic or Dysport, you can reduce or eliminate frown lines between the eyes, crows feet, forehead wrinkles, and neck bands.
MEET OUR CLINICAL NURSE INJECTORS
Tina Porterfield, BSN, RN, CPSN
Maggie Park, PA-C